Convention of Anambra State Association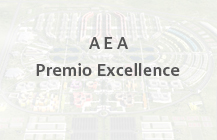 The last 11 October the Convention of Anambra State Association Malaga-Spain took place in Malaga. Not only the Ambassador of Nigeria in Spain, Ms Olivia Odumegwu-Ojukwu attended the event but also Nigerian citizens from Anambra State who reside in the Spanish cities of Malaga, Madrid, Barcelona and Valencia and in other countries like France, England and the US. In this way, the convention was an event of great importance which resulted in a successful meeting that reached the goals everyone was seeking to achieve.
Some representatives of Malaga Council and of the Andalusian Regional Government also attended the event; The Municipal Counselor for Security & Institutional International Relations Mr Julio Andrade Ruiz representing Mr Francisco de la Torre Prados, mayor of Malaga and Mr Daniel Perez Morales, representing the Delegate of the Andalusian Regional Government, Mr Jose Luis Ruiz Espejo.
At the event, Mr Angel Asenjo Diaz, on behalf of the Estudio de Arquitectura y Urbanismo A. Asenjo y Asociados, SLP, received the Excellence Award by Anambra State Association for his collaboration with the Anambra State and the projects carried out in Nigeria in the sphere of Architecture and Urban Planning.