Evolution of the city of Malaga: Málaga-Hoy Interview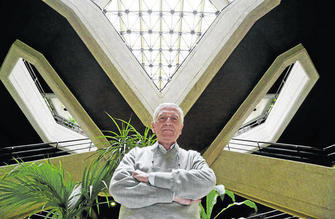 The last 16 November 2014, the newspaper Málaga Hoy published an interview conducted by the journalist Sebastian Sanchez to Angel Asenjo on the evolution of the city of Malaga. Angel Asenjo gave his opinion about different projects of more or less significance currently in progress in Malaga city; Malaga marina, Pompidou Museum, Arraijanal, making comments on the economic crisis and corruption problems and the general political and economic climate, as well as on the necessity of fighting to achieve Malaga sets itself as the capital of Costa del Sol.
See complete interview

here

.