Ángel Asenjo joined at San Telmo Royal Academy
Inaugural speech at the San Telmo Royal Academy of Fine Arts.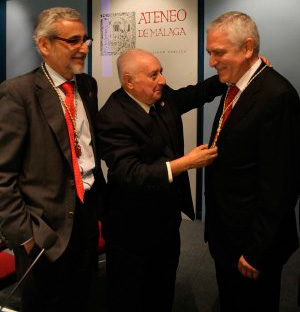 The last 28 October 2010, the Malaga architect Angel Asenjo Diaz assumed his full membership of the Academy's Architects Section in a ceremony held at the Ateneo de Malaga. The appointment was made in recognition of his career in the fields of architecture and urban planning and the inaugural speech was on current architecture 'Arquitectura Actual'. Earlier on Wednesday, the baritone Carlos Alvarez was appointed as honorary academician of this Royal Academy.
See News